A Mudroom: The New Must Have!
Already 5 months into 2017, it is evident what is important to home owners and prospective homeowners. Yes, an updated kitchen or bathroom is still high on the list, but increasingly, so are the areas that remain unseen by house guests.
Places such as closets, pantries, and the new crowd pleaser, the mudroom. The mudroom has quickly become one of the most desirable features of a home for both the seller and the buyer, because it is bringing much success to the seller and provides storage and a designated loading zone for the buyer, especially if they have children.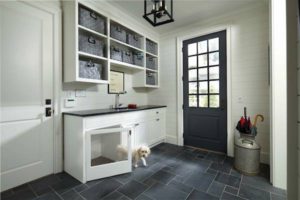 But what does make a mudroom so appealing? Imagine this oh so often occurrence: you're rushing out the door to get the kids to school and yourself to work, but as soon as you have all the kids buckled in, you notice your little one is missing a shoe. It is now your job to search the house for the missing shoe or get a new pair entirely. Wouldn't it have been easier to quickly check the loading zone, aka, the mudroom where all family footwear is stored? Or if a bustling family isn't your situation, a mudroom is a life saver because after a long day of work, life is much better when you can just drop everything in the designated area and not have to worry about it until the following morning.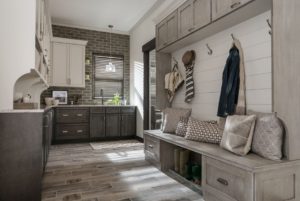 It is one of those nicely added upgrades that will work wonders while living in the home and when putting the house on the market because it provides great resale value. Now, the question is, where is the best place to install one? The most obvious placement is near the main entry of the home. This could be the front door of the garage, but if you'd like to keep the front door neat and clean for guests, the garage or within the laundry room make great spaces for the all-important mudroom.